Henrik Ånfors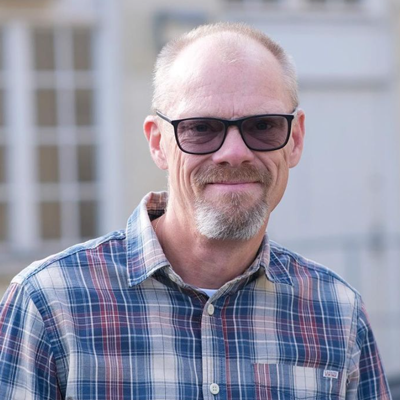 Henrik Ånfors
Region Jönköping County, Sweden
Henrik Ånfors – employed by Qulturum, Region Jönköping County as a patient supporter. Also involved with co-production in improvement and deployment, always with the patient first. Member of the Living Library.
Henrik suffered ankylosing spondylitis at age 20 but was not diagnosed until the age of 35 and after having suffered from ulcerative colitis. The Stomach doctor sent him further to the first MRI and then to the Department of Rheumatology.  Years later Henrik was hit by a stroke or cerebral hemorrhage and was admitted to the hospital mostly on the stroke unit and Rehab clinic. Henrik was after that a day patient for a few years. Henrik has three permanent caregivers in Rheumatologist clinic, stomach and Intestinal clinic and a Neurologist which gives him a broad perspective for improvement work.
Henriks wish is to be able to influence the caregivers to make the care better and more efficient for all patients.
Speaking seminar:
10 years with patient supporters – a coach and navigator with own experience