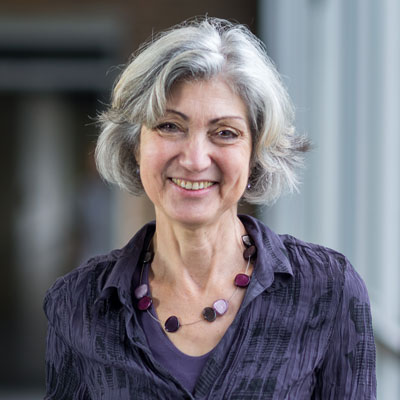 Lia Fluit
Radboudumc Health Academy, The Netherlands
Lia Fluit, MD, PhD, is associate professor and head of the department for Research in Learning and Education of the Radboudumc Health Academy in Nijmegen, the Netherlands.
The aim of her research is to get a deeper understanding of how professionals learn in health practice and how they learn from and with each other (inter-professional learning), how they enter into a dialogue and provide and receive feedback, both within and between different professions, and how learning takes place when entering a new practice, for instance during internships (boundary crossing). She studied Medicine from 1975-1983 at the University of Nijmegen. Driven by a strong interest in teaching she started in 1994 with her study Educational Sciences at the Radboud University Nijmegen, which she completed with honors in 2001. Since 1992 she has been involved in many projects in medical education, both in Nijmegen as well at a national and international level. In Nijmegen, she set up the structural evaluation of internships, and gave the faculty development program a major boost.
From 2006 to 2010 she was a member of a national workgroup who supported medical specialties in developing competency based training programs. In 2006 she made a start on her PhD research on EFFECT, that was finished in 2013. From 2010 she combined her job as a researcher with the function of Head of the Department of Evaluation, Quality and Development at the Radboud University Medical Centre. At this moment she is head of the department for Research in Learning and Education. She supervises 16 PhD students, with a focus on learning in the workplace, complex skills training, curriculum development, assessment, and evaluation and feedback. She still continues to give workshops and courses on an international level concerning learning and education within the clinical practice, and on conducting educational research.
Speaking seminar:
Theme 1